Here at Sparta Consulting Group (Hollywood, FL), June can be one of if not the rainiest months of the year. So much for "May showers bring June flowers", huh? Unfortunately, rain brings out the lazy in all of us. The gloomy weather draws our inner couch potato out and makes us gravitate towards movies, snacks, and procrastination. Although this might be a wonderful way to wind down on a Saturday; rainy days during the work week are no good for efficiency! Here are some ways to stay motivated and maintain your productivity on rainy days like today.
Get Your 8 Hours
This is important for everyday of the work week, of course. You can feel the difference between 7 hours of sleep and 8 hours of sleep on any given morning. For most people, 8 hours is the sweet spot that will eliminate a heavy, groggy morning. This is especially important the night before a rainy day at work. During the work day, the rain is bad
enough – but in the morning? It practically creates a magnetic force between you and your bed! As mentioned before, June is one rainy month here at Sparta Consulting Group (Hollywood, FL), so we are practically masters at being productive on these types of days. If "night you" achieves 8 hours of sleep, then "morning you" will be a lot less tired and a lot more prepared for the rainy day!
Have A Feel-Good Playlist? Play it. A lot.
Rainy, dreary weather also has a way of seeping into your mood, making you less productive. Nobody wants to be doing work when they are involuntarily receiving lackluster vibes from the somber weather outside. If you don't have a feel-good playlist to start your day with on "meh" days, we strongly recommend that you do. Collect all of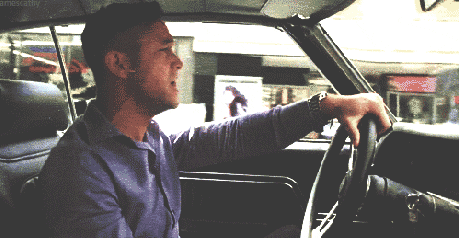 the songs that put a spring in your step and that you can't help to sing along to. Here at Sparta Consulting Group, we recommend the Beatles, Queen, and maybe some Neil Young! Fire that baby up when you wake up, on your commute, and in your headphones (if it's permitted) on a drab and rainy day – you're guaranteed to feel better – resulting in more productivity!
Power through it!
It's crummy outside – great, so what else could you be doing? Sometimes, looking outside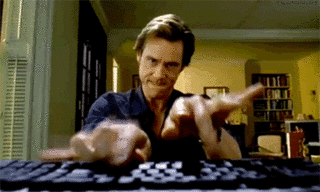 and seeing the sunshine and amazing weather can be a productivity killer because your mind goes elsewhere. You daydream of the beach, the pool, or pretty much anything other than the work you're supposed to be doing. But hey, it's raining! Where else would you be? This is a perfect reason to power through the work day with 100% effort and 0% distraction. Once the day is over, you're free to curl up and watch your favorite TV show and hide away from the rain. It isn't lazy if you've had a productive day!
There's a lot to keep up with here at Sparta Consulting Group – Like our Facebook Page for more updates!